Vikersund Ski Jumping Centre
The world's largest ski jump.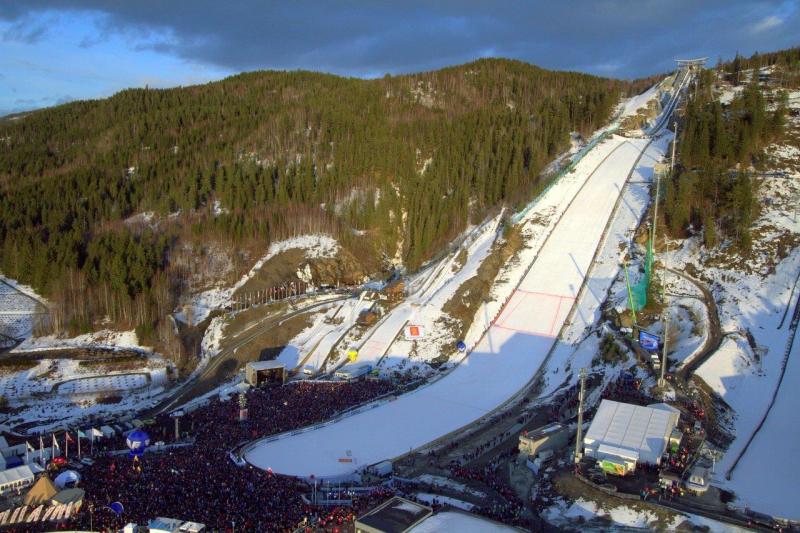 Vikersund Ski Jumping Centre is best known for hosting winter events with spectacular flights from the ski jumping hill every winter. But Heggenåsen is not only bustling with activity during the winter – it's a place where the love of sport takes centre stage all year round. The venue attracts sports teams from all reaches of the municipality, who make use of the outdoor facilities and play handball and football in the two sports halls. The 1,078 steps up the monster ski jump are also tackled by fitness enthusiasts – even in good weather, this is a challenge that your legs will remember!
Whether you climb those steps or take the gravel road on foot or bicycle, you will be rewarded with fantastic views when you reach the top of Vingen. The road is also open on certain days during the summer, and then you can then drive all the way up to Vingen. And when you get there, you can treat yourself to waffles and other delicious treats.