The stairs at Vikersund ski jump
Visit the largest ski jump in the world and climb the 1078 stairs from the bottom to the top. A steep, short and exciting trip with a wonderful view.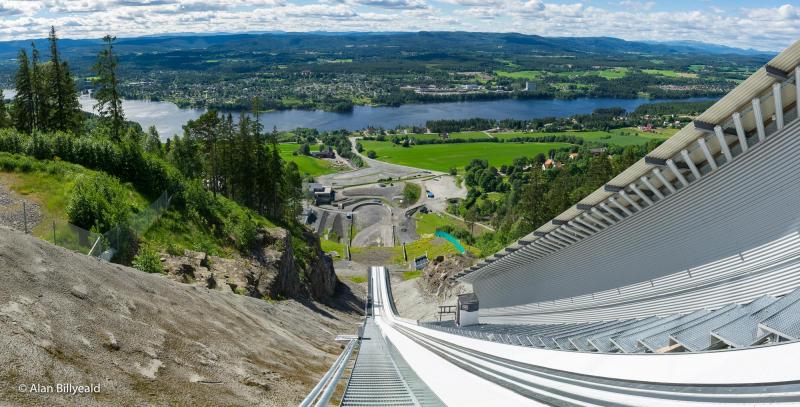 The trip to the top of the ski slope takes about 15–20 minutes, depending on your rate of ascent. At the top is the Vingen building. It was designed by the architect firm Snøhetta and offers wonderful views of Modum and Norefjell.
On the north wall of the Vingen building is a post box containing a book in which you can sign your name. You can also receive a diploma confirming that you have climbed the stairs. Ask about this in the café. The café is open every day, 09:00 to 18:00, offering you the opportunity to grab a cup of coffee and a snack after your trip. HAVE A GREAT TRIP!
If you would prefer not to climb the stairs, you can hike along the road instead.
Here's what you do:
Drive to Vikersund Hoppsenter. There is a car park and information boards. The hike starts at the bottom, by the café.