Trye
Join Trye on a guided tour of the mountain, with courses along the way. Or rent electric mountain bikes for both children and adults.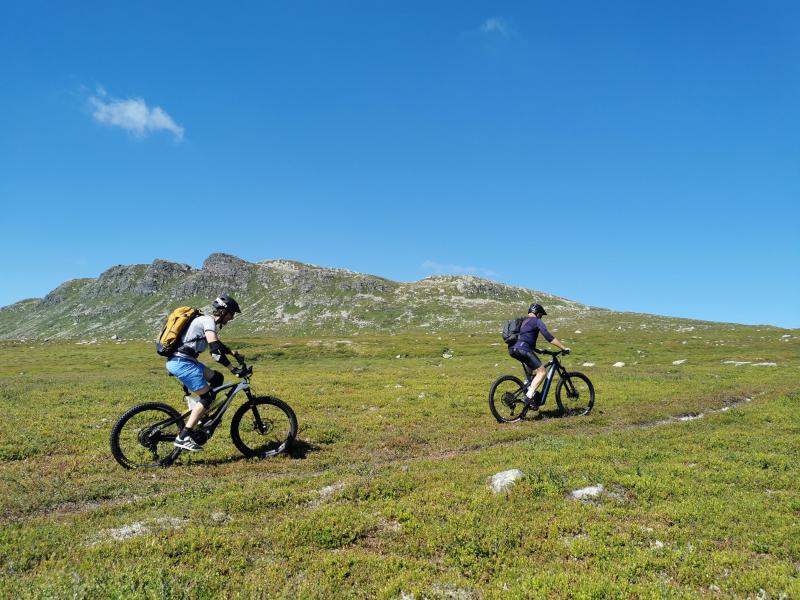 Our guided tours will let you see and experience as much as possible on the tour. The tours are adapted to all ability levels as well as the overall physical fitness of the group.
We offer the following:
Electric mountain bike rental for both adults and children.
Guided tours and courses for groups
Location: Norefjell Ski & Spa
Price: From NOK 600 per day.
The combination of a fully sprung quality bike and electric motor and battery provides a new kind of experience in the high mountains.
The electric motor makes it easier for everyone to share the experience and sense of accomplishment.
New features for 2023:
1. Brand-new bikes from Giant
2. Digital maps that allow you to scan a barcode on the bike, choose your trip and then follow the map to your destination.