Sigdal Museum
Sigdal Museum is a district museum that is open in the summer and covers Sigdal, Modum and Krødsherad. Closed for the season, see you next year.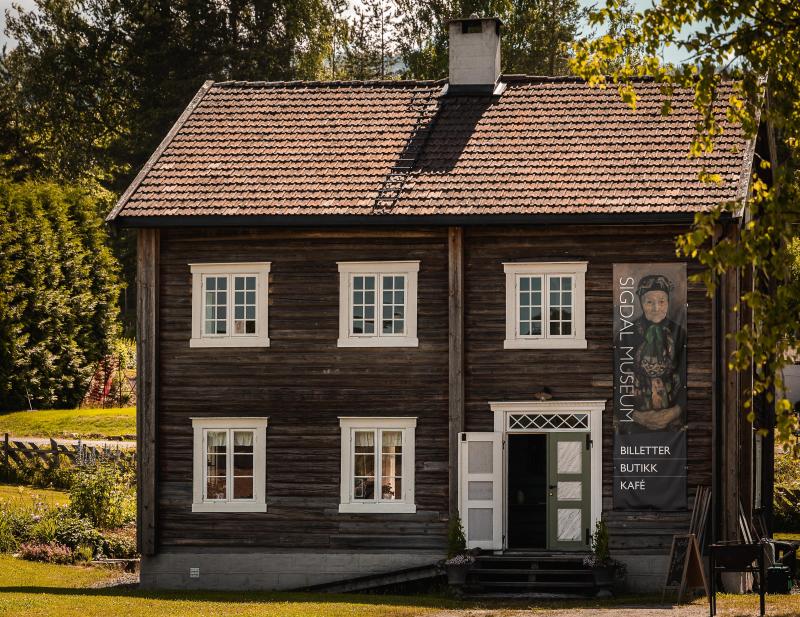 The museum has special responsibility for folk music in the county of Viken. It is an outdoor and cultural heritage museum that was established in 1940 and offers a good impression of the district's building style and traditions.
As one of the village museums in Viken, Sigdal museum aims to preserve the local cultural history. The museum gives a wonderful insight into the village, with 14 old timber buildings of which the oldest is Eikjebygningen (18th century). The museum has a rich collection of artefacts in its storerooms as well as open exhibitions for visitors.
Opening hours:
From 18 June–13 August
Sundays: 11:00–16:00
Mondays: 11:00–16:00
Tuesdays: 11:00–16:00
Folk music centre in Viken
The centre is responsible for collecting, archiving and communicating folk music and dance in Viken. Here folk music comes alive, for example, by presenting what Viken has to offer in terms of concerts and events.