Høgevarde Mountain Park
Høgevarde Mountain Park has three button lifts and a children's "magic carpet", providing access to slopes for skiers of all ages and abilities.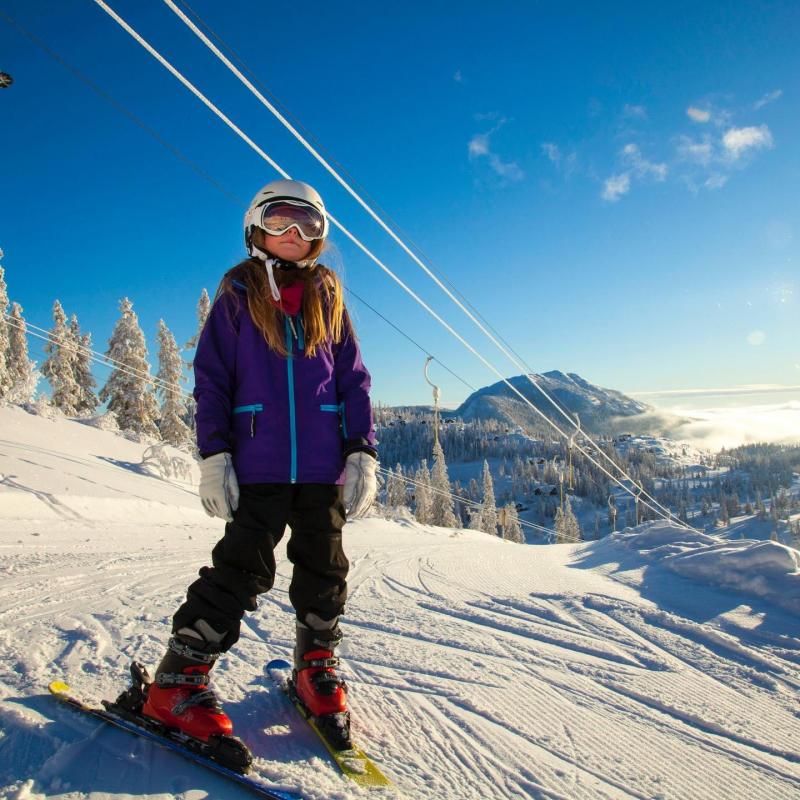 There are two children's slopes in the area at the bottom of the hill, near the Lavvoen restaurant, as well as fun play equipment. From the top of the Fjellheisen lift, you can either try out our biggest slope or ski down to the new Svingelia lift, which is attractively positioned and west-facing.
The unusual Lavvoen lounge provides delicious meals based on local ingredients, a fully licensed kiosk/bar and toilet facilities.
Høgevarde Mountain Park is mainly open on weekends during the winter months, plus at Christmas and over the New Year and Easter holidays.
Opening hours for Høgevarde Mountain Park
They have opened the ski complex for the winter, and will be open on Saturdays and Sundays throughout the season.
Until the winter holidays, our opening hours are 10.00–15.00. Please check fnugg.no for updates.
Lavvoen and the service building
The Mountain Park is a natural and friendly meeting place in the cabin area. Close to the family slope is a service building with toilet facilities, a fully licensed kiosk/bar and stunning views through the big glass windows. This building hosts après-ski and quizzes, as well as various events throughout the year, but can also be hired for private events.
The opening hours for Lavvoen are the same as for the ski lifts, plus special events and autumn holidays.