Hike to the Madonna Statue in Eggedal
On Bjønneskortanatten, on Eggedal's western mountain, is the statue "Madonna with child" at an elevation of 1020 metres. The statue is located 100 metres from the border of the Trillemarka-Rollagsfjell nature reserve.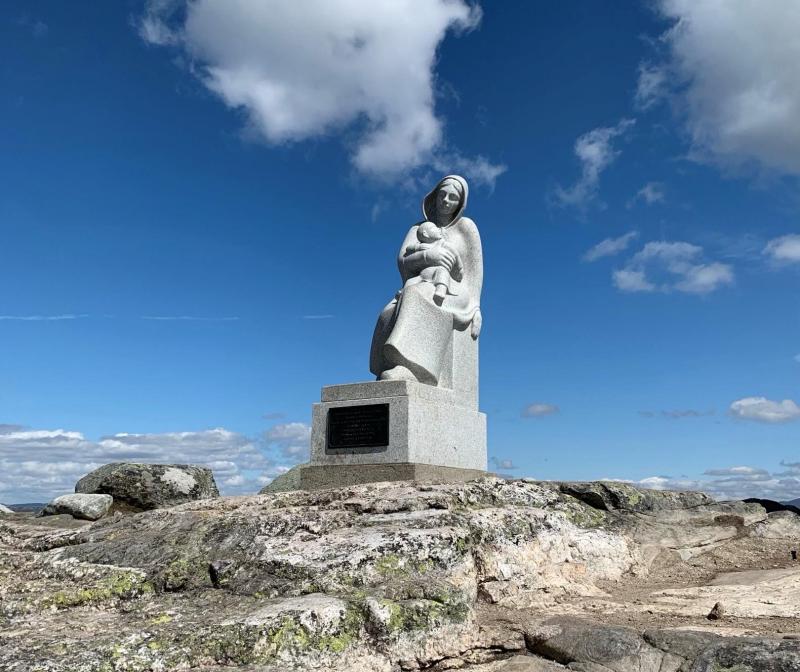 The round trip is a total of 6 km. There are two alternative routes, which can be taken as a round trip or as a one-way trip, either up or down. Both routes lead you back to the car park and are well signposted.
One of the routes, which constitutes the main trail, begins at the Utvollane car park. The other route can also start at Utvollane car park, then follow the disabled-friendly trail for around one kilometre before ascending the stairs to the summit.
Toilets are available at Utvollane.
We recommend starting your hike with the stairs from the car park, then taking the trail down to the left towards Svartjern and the disabled-friendly trail for your return journey.
Down by Svartjern is a gapahuk (open-fronted shelter) sponsored by the National Association for Heart and Lung Disease. Here you can make a campfire and enjoy a barbecue. You then follow the trail back to the car park at Utvollane.
The summit has several stone seating areas , which are handy for eating a packed lunch. There are also two large panoramic images containing information about the peaks you can see from Bjønnskortenatten. Eggedal sports club has left a hiking book at the summit. Please feel free to leave comments. You can also register your hike on Georeg. 
This hike is suitable for all age groups.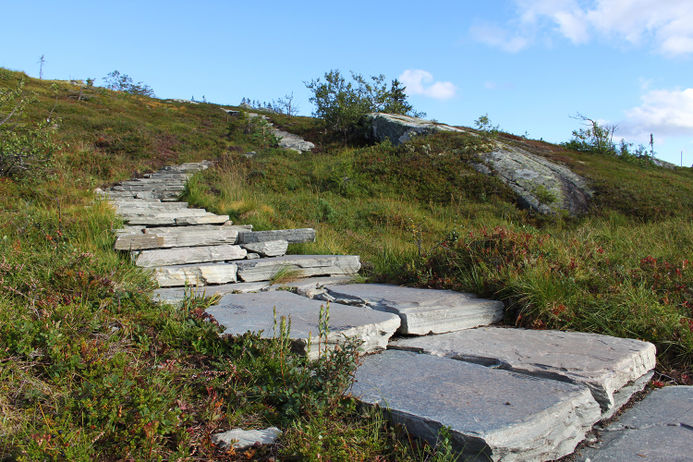 Duration: 2 hours
Season: June–October Skiing in the winter
Distance: 5.8 km
Estimated height difference in metres:130 metres
Height at the summit:1020 metres above sea level
Parking: Utvollane
Road toll: NOK 70.00
Toilet facilities:Toilet in the car park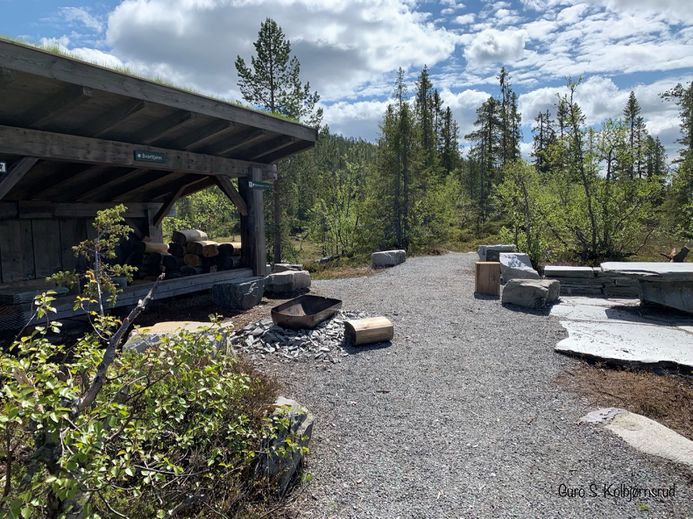 Access/signs
If you are travelling from Åmot/Drammen/Oslo, drive through Eggedal town centre. After about 1 km the road swings to the left. At the crossroads you will see a sign marked "Madonnaen i Trillemarka". Continue following the signs until you reach the toll road (NOK 70.00). After about 7 km along this road you will arrive at the car park for Utvollane.
If you are travelling from Hallingdal/Bromma/Haglebu, then turn left at the bottom of the last slope down from the mountain. Then follow the road as described above.
It is about 10 km from Eggedal town centre to the car park at Utvollane and, as previously stated, the toll road costs NOK 70.00. Please pay by card.