Blaafarveværket and the cobalt mines
Blaafarveværket is one of Norway's most visited museums and is located in beautiful surroundings. Large car park and picnic area Blaafarveværket offers something for the whole family. Closed for the season, see you next year.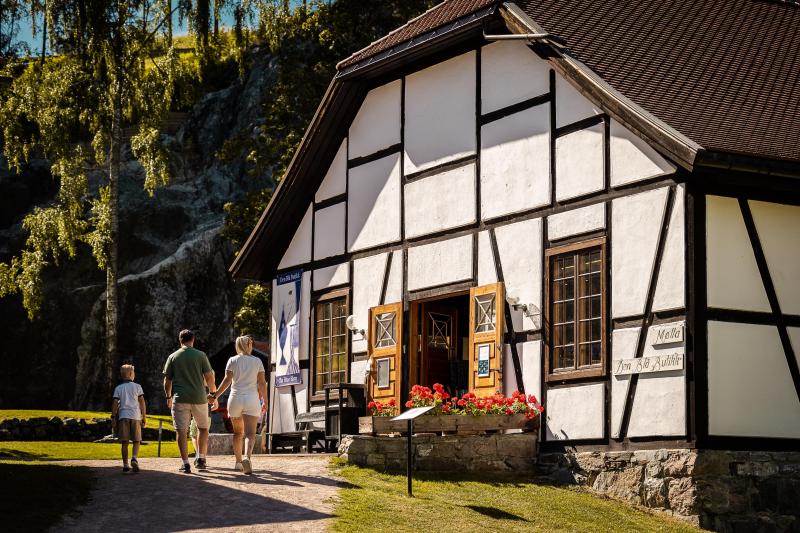 Blaafarveværket at Åmot in Modum – just one hour from Oslo – is one of Norway's most popular attractions. With a wide range of activities for both children and adults, including art exhibitions, delicious home-made food and hiking opportunities, there is something for everyone.
The Kongelige Modumske Blaafarveværk was established in 1776 in order to extract cobalt from the mines in Modum. Cobalt was used to produce cobalt blue pigment, which was exported all over the world during 120 years of operation.
These days, the museum is a destination in itself with a mixture of art, culture and nature that creates peace, recreation and adventures for all generations:
·         New art exhibitions every year
·         Guided mine tours in the cobalt mines
·         The Theodor Kittelsen museum in the cobalt mines
·         Barnas Bondegård and Barnas Buldrehule
·         Exciting shops
·         Four restaurants serving home-made food
·         Industrial-historical exhibitions
·         Huge park and hiking areas
·         And much more.
Opening hours
The summer season at Blaafarveværket is from May to September. Parts of the museum is also open during the autumn vacation and for a couple of weeks before Christmas every year.
17TH JUNE - 13TH AUGUST
Every day: 11-17

14TH AUGUST - 24TH SEPTEMBER
Tuesday - Sunday: 11-17