Rafting in Sigdal
The most exciting rafting experience in Norway! Enjoy a rafting adventure with Sigdal Aktiv. The season has started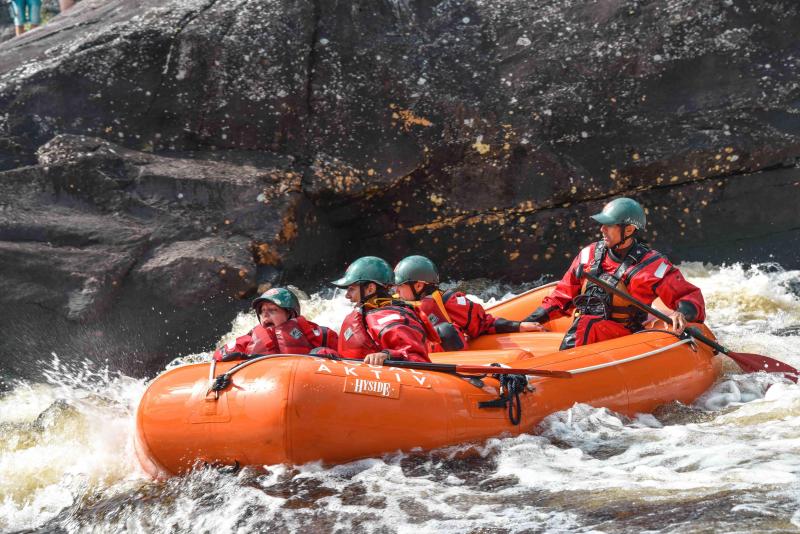 Our rafting is unique – the participants paddle their own raft without a guide. Before starting, all participants receive a thorough introduction to paddling techniques and steering the raft as a team. Our competent guides paddle together with the participants in a separate raft and operate as a safety raft. Before attempting to navigate any rapids, we will stop and perform a visual inspection.
This kind of rafting provides the participants with a great sense of cooperation and accomplishment. Safety is our first priority and all participants are given a thorough introduction on ensuring the safety of others and how to safely navigate down the river.
We have two routes to choose from: Nerstad–Kolsrud and Båsheim. The choice of route is based on water conditions and participant preferences.
From Nerstad to Kolsrud in Sigdal we will navigate the highest vertical waterfall of any rafting company in Norway (around 4 metres). Our well qualified guides and state-of-the-art equipment will ensure that your rafting adventure is full of fun and excitement. Every trip starts with training and preparation to ensure you have the most enjoyable adventure. The trip is suitable for both novices and experienced rafters.
Our rafting trip on the Simoa river usually lasts for 1.5 hours. The price includes return transport, dry suit, helmet and life jacket. Our dry suits are suitable for ages 13 and above. All participants should wear wool/synthetic long underwear, socks and trainers (shoes will get wet). We will remove the insoles from trainers in order to make room for the dry suit.
Family rafting
Take the family rafting in Sigdal! This activity is particularly suited to grandparents and grandchildren. Family rafting takes place on Sundays throughout October. Book online or get in touch with our activity leader Flemming on +47 919 09 143.
SUP (Stand Up Paddleboarding)!
 We use sturdy paddleboards and will help you with some practical tips. In the summer months we love to go paddleboarding barefoot in our swimwear, as long as the conditions allow. If it's cold, we will use a dry suit. Our SUP trips are available from early spring until late autumn.
Activity Park
Sigdal Aktiv's own activity park is located in Eggedal town centre. The activity park offers fun and excitement in the forest, for both children and adults, throughout the year! We offer 10 activities that challenge on an individual level and also require teamwork. During a programme lasting two hours we will pass through six stations. We can cater for groups ranging from 80 to 100 persons.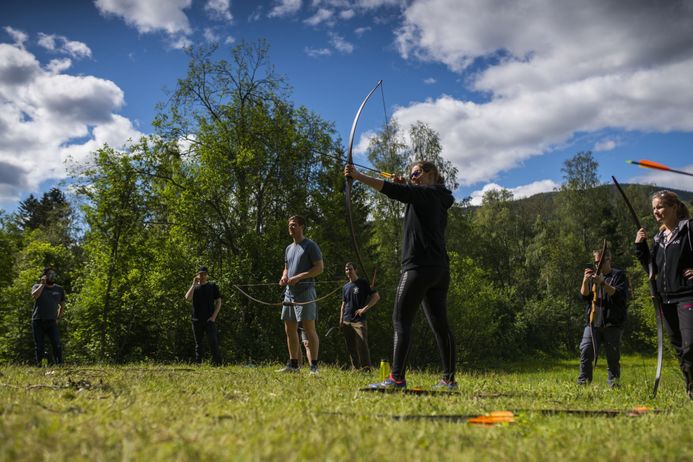 This is Sigdal Aktiv
Sigdal Aktiv offers the following activities and adventures for companies, groups and individuals: Rafting, SUP, cycling, kayaking and team-building. We are centrally located in the Norefjell area.