Høyt og Lavt klatrepark (climbing park)
Exciting treetop adventures. Closed for the season, see you next year.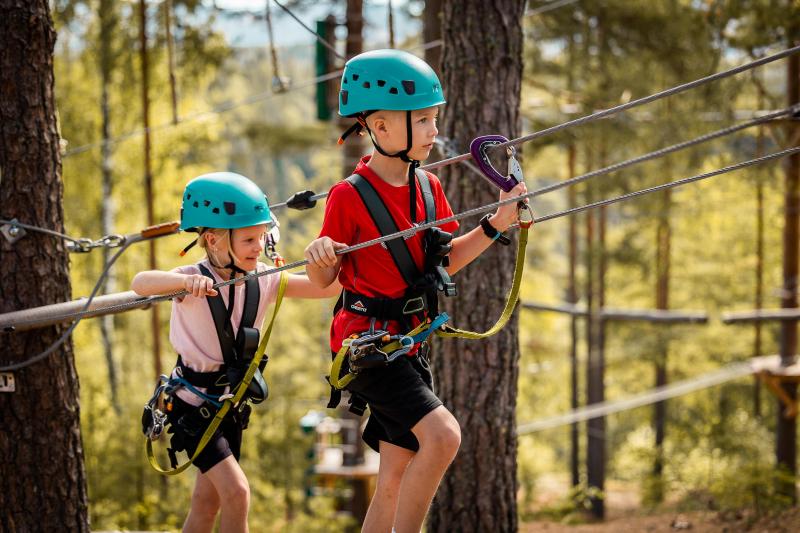 Welcome to Høyt & Lavt Modum
Our climbing park features 76 ELEMENTS, 12 ZIP LINES and 6 HIGH ROPE COURSES, as well as a climbing wall with triple-action auto-locking protection and a bounce net. The climbing park is suitable for all ages. It doesn't matter what kind of shape you're in or whether you have ever climbed before.
The high rope courses are graded in different colours, like an alpine ski slope. The colours range from orange, which is the easiest course, through green to red, which is the most difficult course in the park.
Opening hours
29 April –16 June 2023 – Low season
Saturday/Sunday: 10:00–16:30


1 May: 10:00–16:30
18 May (Ascension Day): 10:00–16:30
29 May (Whit Monday): 10:00–16:30
17 June–16 August 2023 – High season
Every day: 10:00–16:30
17 August –1 October 2023 – Low season
Saturday/Sunday: 10:00–16:30
2 October–8 October 2023 – Autumn holiday
GROUPS:
We accept group bookings, including outside opening hours