Lavvoen
Since opening in 2013, Lavvoen has become a much-loved restaurant for those staying in the cabins at Høgevarde. The newly refurbished Lavvoen opened in winter 2021, now focusing even more on locally produced and sustainable food.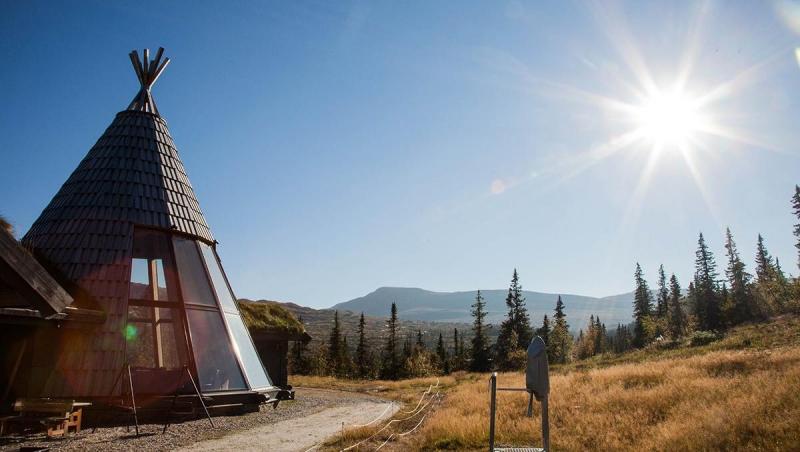 Lavvoen at Høgevarde is a charming and very special building. Up till now, its main purpose has been to allow frozen cross-country skiers to warm up with a hot chocolate or a piece of home-made chocolate cake.
Now, though, the couple running it have expanded the offering so that cabin-stayers and passing visitors to Hallingdal alike can enjoy a wider range of delicious dishes. The ambition is that Lavvoen will become a great option for lunch and dinner, but without alienating the skiers, cyclists and mountain folk who know and love it.