Vindolbrakka in Trillemarka
Sigdal and Eggedal Hunting and Fishing Association rents out the cabin at Vindolbrakka, situated at the north-western end of Lake Vindolvatnet, ideally located for outdoor activities, fishing and small-game hunting in Trillemarka.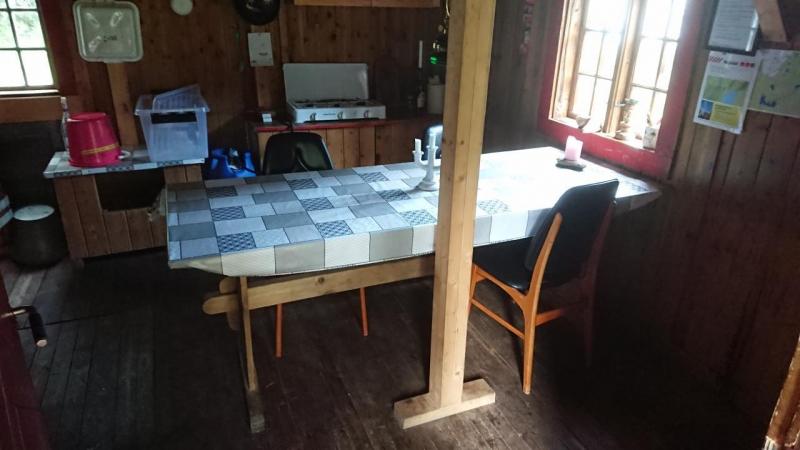 Vindolbrakka is idyllically located at the north-western end of Lake Vindolvatnet. Park at the end of the road at Grunntjenn. The cabin is a 35-minute walk away along a track. It was built in the 1940s, and for many years was used by foresters. It is of a very simple standard and is showing its age, but it remains a practical place to stay overnight for people who love the outdoors.
The cabin is very isolated, so it is not ideal for use in winter. It sleeps four (plus one in a separate small room, to a lower standard). There is a boat kept just below the cabin, which can be used by guests; the oars and rowlocks are kept in a small storeroom inside the cabin.
Another option is net fishing to thin out the population, by placing seven predetermined nets in the lake during your stay (from the time the ice melts in spring until 1 September); these can be found hanging beside the main door. The use of any other nets is not permitted. After use, the nets must be washed, fixed and hung up. The catch must be counted, weighed and entered on the form. The scales and form can be found in the cabin.