Norefjell Ski & Spa
Norefjell Ski & Spa resort hotel offers everything you could possibly dream of. Nestled in the middle of the slopes in Bøseter, this is the perfect ski-in/ski-out resort for skiers.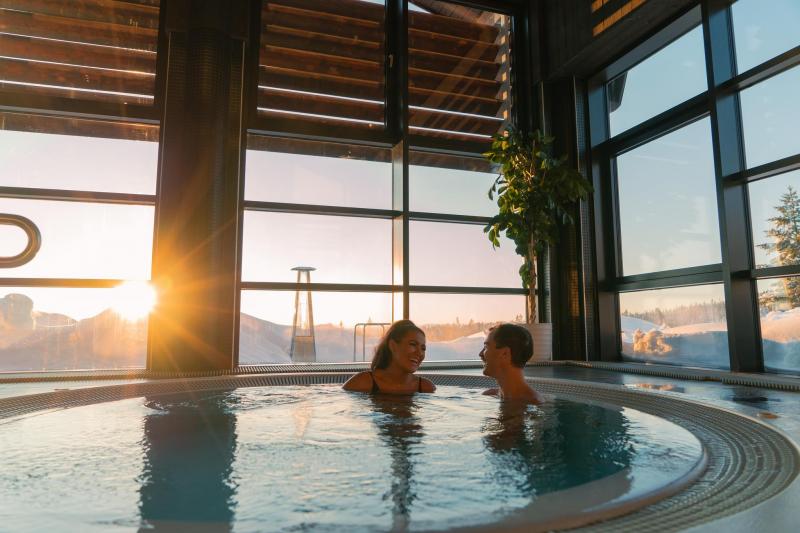 The resort offers 244 rooms, of which 121 are double rooms and 123 are family suites. You will also find 161 apartments suitable for groups of between four and eight people in the village on the outskirts of the resort. Each suite or apartment has its own kitchen.
The many activities on offer at the resort include a 16 m high climbing wall, a boulder wall, a swimming pool, Jacuzzis and two saunas, a well-equipped gym, a wellness centre, a children's zone, après-ski, a night club and an activity programme for children on weekends and holidays etc.
Self-catering apartments
The villas below the hotel building provide spacious self-catering apartments, each with six beds.
Each charming self-catering apartment is 70 m² – very roomy – with three bedrooms plus a lounge and open-plan kitchen.
Read more about self-catering apartments
For companies
For companies, the resort offers state-of-the-art conference facilities, including conference rooms for 10–650 people. The hotel also arranges activities tailored to conference guests.