NORD - Skinnes Gård
At NORD you will find a treehouse, a wood-fired sauna, a large, high-standard cabin with all facilities and a 90 m² lavvo (Sámi tent).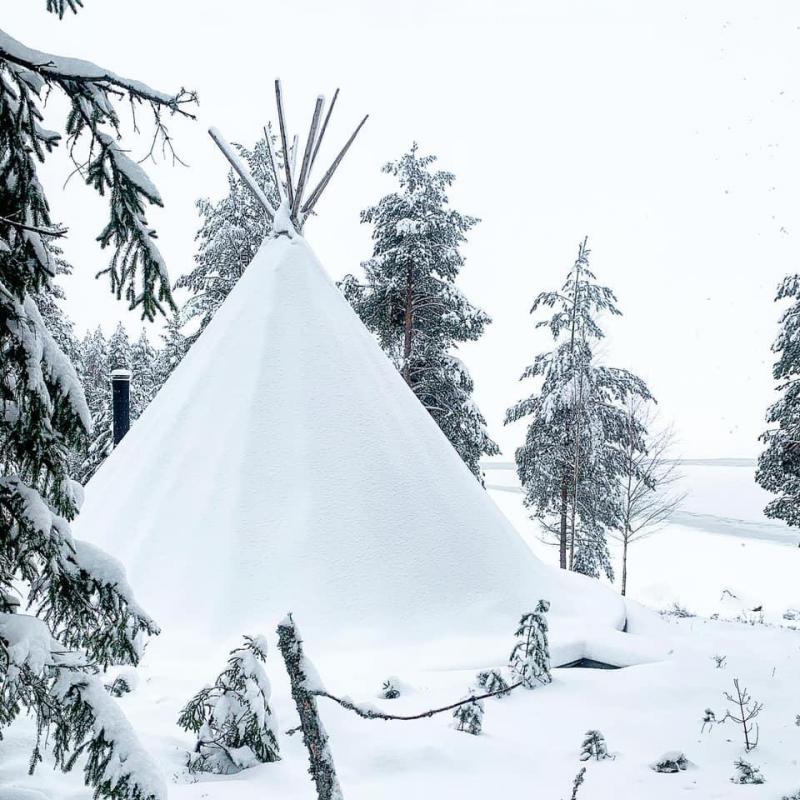 NORD is perfect for large families or groups of friends
NORD is a holistic countryside hotel that private groups or others can hire and fill with their own content. It features a Yogashala lavvo, handmade in Kautokeino by Arctic Lavvo, which has seven large windows looking out onto the beach. The wooden floor is warmed by a wood-burning stove thanks to underfloor heating, providing a wonderfully cosy atmosphere.
A short distance from the lavvo, there is a separate sauna for eight to ten people, with a glass wall looking out across the fjord. Externally, it resembles a bird's nest.
The treehouse has a double bed, providing views across the fjord and allowing you to spend the night at one with nature.
The main cabin is located where the forest meets the shore, 30 m from the water. It has seven bedrooms, two bathrooms and dining space for 12 people. It is of a high standard, with good road access.