Haglebu Turistheim
Haglebu Turistheim has seven cabins for hire, close to fantastic hiking and skiing terrain and Lake Haglebuvannet, ideal for swimming and fishing.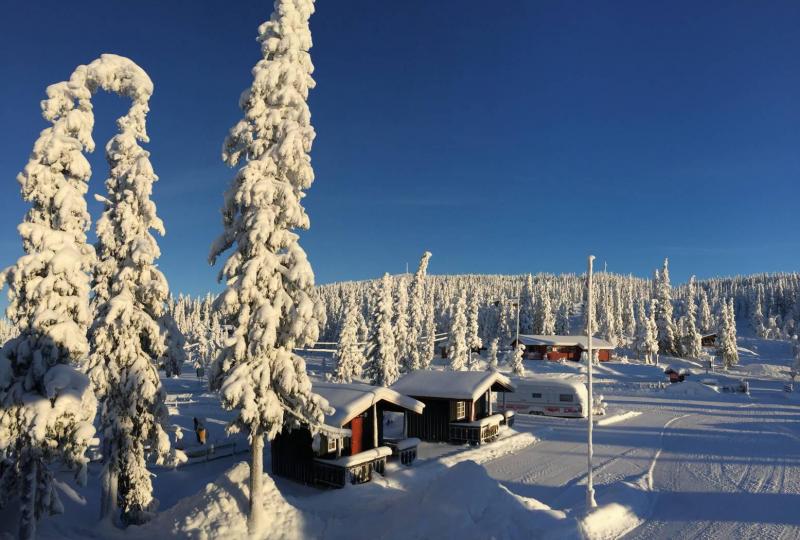 There are three sizes of cabin, and even the smallest provide cooking facilities and beds. The recently refurbished shower block at the campsite is available to those hiring cabins without their own toilet and shower facilities. There are separate shower and toilet facilities for men and women. A good kitchen sink is also available for washing up.
The largest cabins sleep six; there are two bedrooms, a kitchen corner, bathroom and communal area with dining area and corner sofa. The bedrooms have family bunks. Duvets and pillows are provided. The kitchen corner includes a dishwasher, fridge-freezer, microwave oven, hob and all the normal tableware, pots and pans. There is a bathroom with a shower, washbasin and toilet, and the cabin has underfloor heating.
Booking cabins
Contact us for prices and to book cabins, either by e-mail at post@haglebuturistheim.no or on +47 32 71 33 10.